By Priam Nepomuceno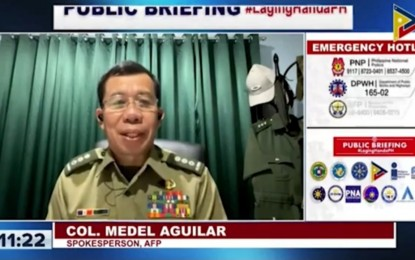 MANILA – The admission of the Communist Party of the Philippines (CPP) that its ranking leaders, Benito and Wilma Tiamzon, were killed last year in an encounter with patrolling military troops highlights the government's success against fugitives.
"The recent CPP-NPA-NDF's (New People's Army-National Democratic Front) declaration of the demise of the Tiamzon couple, if indeed true, was the success of government operations against the fugitives of the law, as they confirmed in their statement that these personalities have important positions in the CTG (communist terrorist group) organization," AFP spokesperson Col. Medel Aguilar said in a statement Friday.
He added that the AFP has long suspected of the couple's demise following an encounter with government troops in the waters of Catbalogan City, Samar in August 2022 but could not confirm it due to lack of evidence.
However, Aguilar said CPP allegations that the AFP captured and tortured the Tiamzons before killing them is but propaganda and an attempt to deceive the public.
"Their allegations of capture and torture are part of their propaganda and an attempt to deceive the Filipino people. What happened in August 2022 operation was a legitimate encounter acting on information that VIPs of CPP-NPA were escaping from ongoing military operations," he said.
Aguilar said the AFP maintains that the operation succeeded, with the CPP-NPA-NDF's confirmation of their casualties, which included the Tiamzons.
"The alleged death of the Tiamzon couple and their Chairman Emeritus Jose Maria Sison in December 2022 only reveals the vacuum in the organizational and ideological leadership of the Communist Party. The leadership vacuum, therefore, leaves the underground movement without a sense of strategic and operational directions and the reason for its existence," he added.
Aguilar also said that they are urging the remaining members of NPAs and other insurgent allies to surrender and reunite with mainstream society in developing the country.
"As the AFP commits to relentlessly pursue the remnants of the CPP-NPA-NDF who sow terror in our peace-loving communities, we urge them to abandon violence and help contribute to the government's development programs," he said. (PNA)