By Mike Walker
He's not just the developer, he's also a client.
Tiger Woods, who has been going through a highly publicized swing change, announced the release Wednesday of his new app "Tiger Woods: My Swing" for the iPhone and iPod Touch, which is available for $9.99 at the Apple App Store.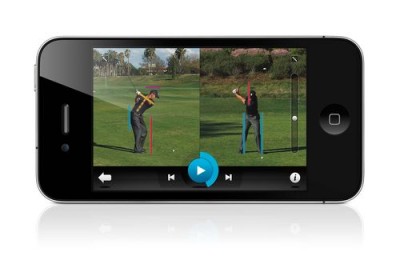 The app, created by software developer Shotzoom, allows users to video their swings and then compare them with Woodss swing for analysis. Users can also compare swings with their friends and see how their swings improve over time. Woods, who spent two days with Shotzoom taking video of his swing and recording instruction segments, got the idea for the app while using video to improve his own swing, according to Shotzoom president Craig Prichard.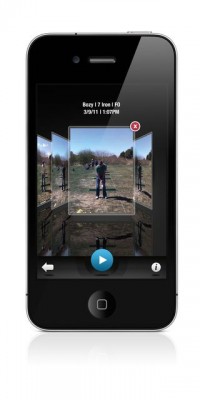 Woods often can be seen during practice rounds and range sessions looking at video with new coach Sean Foley. About six months ago, Woods approached Apple with an idea for an app that incorporated the video and line-overlay analysis he has been using on his own swing, according to Prichard. Apple liked the idea and suggested Woods work with Shotzoom to develop it because of the company's reputation with sports apps. Shotzoom's other apps include Golfshot, a GPS app for golf, and Golfplan with Paul Azinger, a golf instruction app.
"Tiger's been tremendous," Prichard said. "He's been fully involved, starting with the concept and all the way through the design."
The app's release coincides with Woods' own struggles with his golf swing, which some might consider unfortunate timing. However, Prichard said that Woods working on his swing is not a drawback – it's a boost to the app because people are seeing how Woods uses video in his own game.
"It's a core reason why he conceived of the idea," Prichard said. "He uses video for instant feedback and he wanted to give this vehicle to the average golfer."
Woods used to publish his instruction tips in Golf Digest until he and the magazine ended their relationship in January. Now it appears this app will be his primary channel for golf instruction. Woods is donating all of his proceeds from the app to the Tiger Woods Foundation, which promotes college opportunities for young people.