MANILA, Dec 13 (Mabuhay) – Campaigns to declare national holidays in the Philippines that would honor pets and fishermen are fueling business anger over the mounting number of days off workers enjoy each year.
Too many holidays are forcing many potential investors to avoid the country while raising costs for employers by tens of millions of dollars, according to a study published by seven foreign chambers of commerce on Monday.
Filipino workers had 21 public holidays this year, compared with nine in Vietnam, 11 in Singapore and 12 in Taiwan, said the study.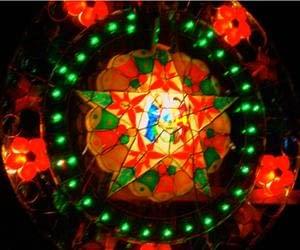 "Every paid holiday goes to the bottom line of the balance sheet, and, like minimum wages, can pressure firms that operate on low-profit margins to reduce their work force, close or move into the underground economy," it said.
"The government rarely consults business stakeholders, although each holiday adds tens of millions of dollars to their payrolls."
The study noted that the number of Philippine holidays had risen from 12 in 1987 to the 21 this year, mainly for religious festivals, and that parliament was considering 16 more.
Lawmakers were looking to declare holidays that would honor, among others, soldiers, families, children, farmers, fishermen, Chinese Lunar New Year, pets and human rights.
The business groups also took issue with the fickle and unpredictable nature of the holiday declarations, which they noted were sometimes done on very short notice, disrupting work schedules and increasing corporate costs.
"It makes us more uncompetitive," John Forbes, of the American Chamber of Commerce and the principal author of the study, told a news conference.
He said small companies that lacked the resources to pay extra holiday pay were often forced into the "underground economy," where no taxes were paid and laws safeguarding labor rights were ignored.
Meanwhile, potential foreign investors simply shunned the country, according to Forbes.
Oscar Sanez, president of the Business Processing Association of the Philippines, said the problem impacted heavily on outsourcing, one of the country's few globally competitive industries.
"If you operate on a low margin and your cost increases, then you start looking elsewhere," Sanez said.
However, Cristino Panlilio, head of the trade ministry's Board of Investments, dismissed the issue as overblown, saying many of the Philippines' neighbors also had many holidays and remained competitive.
"They're wrong in saying it's costing us," Panlilio said. (MNS)