LAS VEGAS, April 6, 2011 (AFP) – Two women, including the wife of popular Las Vegas mayor Oscar Goodman, will face-off in June elections to replace him and take up the mayoral chain of office.
Carolyn Goodman, 72, clearly topped Tuesday's first round, winning 37 percent of the vote, and will now run against Clark County Commissioner Chris Giunchigliani who narrowly squeaked into second place with 17 percent.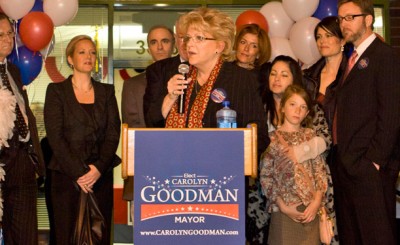 Oscar Goodman is barred from standing for re-election after serving as mayor of the Nevada oasis city for 12 years and 18 candidates have been battling to replace him.
Both front-runners also beat off a challenge by Frenchman and venture capitalist Victor Chaltiel, who despite gambling a lot of his personal funds in his unlikely quest to become mayor of Sin City, came in fourth place.
"I am not running against anybody, I am running for the position," Carolyn Goodman stressed ahead of the June 7 elections, adding: "I will run a positive campaign. That is my nature."
Giunchigliani, who has held elected offices for 20 years, said she was running against a "name and a personality," referring to the current mayor's larger-than-life persona.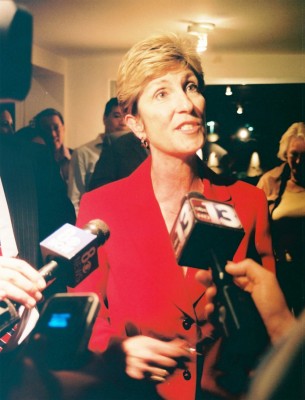 "People are hurting now, they want a new direction for Las Vegas," said Giunchigliani, adding: "We're going to come back, but we're not going to come back with Martinis and showgirls."
Oscar Goodman, 71, has gained international fame for his public love of gin martinis as well as appearing regularly with pairs of scantily-clad Las Vegas showgirls on his arms as he vaunts the delights of the city.
But his wife's strong showing in the 18-candidate field shows that despite the ailing local economy – Las Vegas suffers from the nation's worst unemployment and foreclosure rates – locals adore Goodman.
Chaltiel, a 69-year-old Frenchman born in Tunisia, who had hoped to win over the city with his Gallic-accented slogan "Victor for Vegas," spent about $1.4 million of his own money to come in fourth with 14 percent.
That's about $207 per vote.