By Benjamin Pulta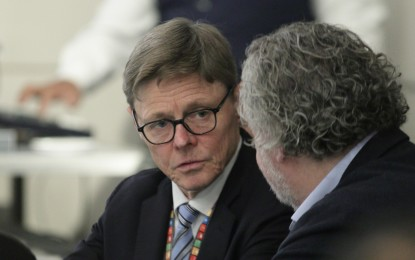 MANILA – Participants of a five-day seminar conducted by the Philippine government to institutionalize reforms in the conduct of forensic investigations in the country ended the sessions Friday with high hopes of improvements in the way the country will conduct future probes.
Morris Tidball-Binz, the United Nations Special Rapporteur on extra-judicial summary or arbitrary executions invited by the government through the Department of Justice (DOJ), said the seminar conducted at a hotel in Pasay City will institutionalize proposed upgrades on case buildup procedures by law enforcement agencies.
The seminar was attended by international experts as well as representatives from the DOJ, Philippine National Police, the Commission on Human Rights and the Ateneo Human Rights Center.
The highlight of the seminar was the adoption of a Philippine version of the Minnesota Protocol on the Investigation of Potentially Unlawful Deaths of 2016, a set of international technical guidelines for the investigation of suspicious deaths.
Tidball-Binz said improving the country's forensic investigation will greatly assist in processing deaths during incidents of mass deaths arising from natural disasters.
"The department is very happy to have Dr. Tidball-Binz back in the Philippines so we can learn from the best in the world and we will be able to deal with these cases like the best in the world," the DOJ said in a statement.
Tidball-Binz team include forensic pathology expert Dr. Stephen Cordner, a professor of forensic medicine at Monash University in Melbourne, Australia; and lawyer Kingsley Abbott, director of Global Accountability and International Justice at the International Commission of Jurists which is based in Geneva, Switzerland.
Awareness, effective use and implementation of the Minnesota Protocol is an effective way of ensuring that all cases of potentially unlawful deaths are effectively investigated including the prevention of extra-judicial, summary or arbitrary executions, according to the DOJ.
Tidball-Binz was also in the country in February for the training of doctors, investigators and prosecutors on forensics pathology. (PNA)