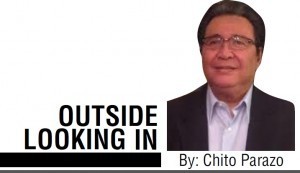 The Aquino administration must have been stung and mortified by the bitter criticism it got from the United Nations (UN) for its continued inability to provide basic needs and services for thousands of flood victim families who were displaced by super typhoon "Yolanda" two years ago. The UN also gave a negative verdict on the governments' apparent continued inadequate attention in ensuring durable solutions for internally displaced persons.
Chaloka Beyani, UN Special Rapporteur on human rights of internally displaced persons (IDPs) was in the Philippines for 10 day- fact finding visit last month to check on the Aquino's government handling of flood victims in the devastated areas of Leyte and Samar. Beyani's report indicated that thousands of families are still housed in "collective bunkhouses that do not meet necessary minimum standards for the provision of basic needs and services.
This negative assessment by UN will have a tremendous impact on the future financial aid the Philippines will need. I'm sure that by this time, UN must have found out also that thousands of medical supplies it donated , including financial aid, have gone missing and remains unaccounted.
If you were to ask fashion conscious Social Welfare Secretary Dinky Soliman, the whereabouts of the money and medical supplies, packed food and thousands of bottled waters, her most likely answer would be "It must've been swept away by rampaging flood waters."
The DSWD also admitted recently that some 2,000 flood victim families have been forced to remain in evacuation camps and makeshift shanties without electricity and running water until after the completion of their resettlement houses.
In my last week's column, I said that the Aquino administration has been doing a snail's pace job in building housing resettlement for some 20,000families still living in tents and make shift shanties in the flood ravaged areas of Leyte and Samar.
Despite its humongous budget allocated by Congress and an undetermined amount of money donated by foreign countries and other private individuals, particularly Filipinos living in foreign soils, the UN said the Aquino administration appeared to have lost its steam in providing permanent solutions to flood victim families living in sub-human conditions.
I don't blame President Aquino's insensitivity and concern for the hardships these homeless families have to endure everyday just to stay alive. The Aquinos  are known for being vindictive and unforgiving. Incidentally, President Aquino lost badly in Eastern Visayas during the 2010 presidential elections.
UN  Special Rapporteur Chaloka Beyani was appalled to find out that the Aquino government has only erected 520 plus houses out of the targeted 21,012 units of permanent housing for flood victim families in the Eastern Visayas region.
In a well attended press conference in Manila, the UN official disclosed that in at least six towns in Leyte and two towns in Samar, not a single house for flood victim families had been erected, 20 months since typhoon "Yolanda" struck Eastern Visayas region.
After the fact finding visit in Leyte and Samar, Beyani was also dismayed to find out the apparent inadequate cooperation between the national and local governments to ensure completion of rehabilitation houses for flood victim families as soon as possible.
Beyani also said he was disgusted to find  out that thousands of homeless families are still living in makeshift shanties or bunkhouses for the past two years, leaving women and girls vulnerable to sexual abuse and early pregnancy.
In response to the negative assessment of the UN, the Aquino government gave its assurance that it will continue to focus on rebuilding permanent and decent homes for flood victims and will not stop responding to their needs to help them bring back normalcy to their lives. Malacañang also vowed to pour in more funds to speed up the completions of all projects in the flood stricken areas of Leyte and Samar.
I don't think this will ever happen. This is just lip service being made in response to the harsh criticism it got from UN recently. This is another lie being peddled by President Aquino to deflect the harsh criticism given by the UN on his administration.
President Aquino seems to be insensitive as to on-going rehabilitation efforts. Besides, he only has less than a year to end his presidency. If he did nothing to improve the quality of lives of the flood victims for two years, how do we expect him to do something for the betterment of these helpless people in nine months?
Maybe, the lives of these flood victims will change for good if the country will have a new president next year who has compassion for the poor and the helpless. But if Interior Secretary Mar Roxas wins, may God forbid that it's going to be the same predicament for these helpless flood victims.
Meanwhile thousands of homeless flood victim families were glad that UN took notice of their sad plight. Hopefully, they said the UN might compel the President to take a serious assessment of their present living condition to warrant the completion of the ongoing rehabilitation projects in their stricken areas as soon as possible.
They we're one in saying that their lives are worse that it was weeks after typhoon "Yolanda" struck. At least, they said that there were medical supplies, safe drinking water and food coming in, even in trickles. But now, they said, they have to fend for themselves.
They also said majority of the flood victims are afraid to complain to the government, particularly the DSWD, for fear that their situation might become even worse. They also said that there are still thousands of flood victim families who have not gotten their emergency shelter allowance (ESA) since nobody instructed them on how to apply for it.
Come election day next year, I hope these families still living in makeshift shanties and sub-standard bunkhouses will not be cajoled by the President's lies that the best person to replace him as President is Roxas.