By Kris Crismundo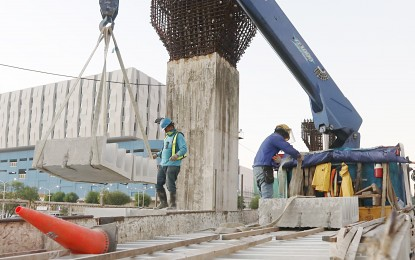 MANILA – National Economic and Development Authority (NEDA) Secretary Arsenio Balisacan has urged American businesses to explore huge opportunities in the country's infrastructure projects.
Speaking at the Philippine economic briefing in Washington D.C. on Wednesday evening (Manila time), Balisacan said the Marcos administration is focusing on infrastructure development leveraging on the resources of the private sector through public-private partnership (PPP).
"The Marcos administration has aggressively pursued several initiatives aimed at encouraging greater local and foreign investment and private sector participation in infrastructure development," he said.
Balisacan said the government's medium-term infrastructure program targets to spend 5 to 8 percent of gross domestic product (GDP).
In the Philippine Development Plan 2023-2028, the administration identified 3,770 infrastructure priority programs and projects with estimated investment requirement of USD317.49 billion.
"To complement its resources, the Philippine government looks to the private sector and its development partners to finance its infrastructure drive," he added.
The chief economist encouraged US firms to consider placing their investments in the 194 infrastructure flagship projects (IFPs) approved by the NEDA Board last month.
The IFPs require a total of USD165 billion in investments, which the private sector could participate.
"Most of these flagship infrastructure projects are in physical connectivity and water resources, as we are serious about creating a more competitive investment environment," he said.
Balisacan further said the administration has made recent policy reforms that will encourage more investments in infrastructure sector, including the amendments to the implementing rules and regulations of the Build-Operate-Transfer (BOT) law and the Public Service Act.
"Pursuing PPPs will allow the government to harness the private sector's significant technological and management capabilities and financial resources," he added. (PNA)