By Joyce Ann L. Rocamora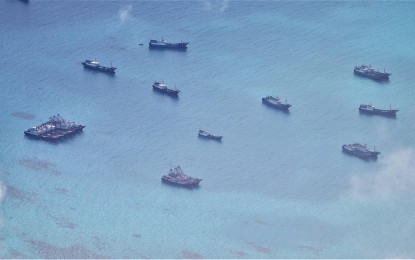 MANILA – The United States on Wednesday called on China to respect international law and cease its "routine harassment" of public vessels lawfully operating in the South China Sea.
In a press statement on the seventh anniversary of the 2016 arbitration ruling, State Department spokesperson Matthew Miller said the US will continue to champion a "free and open Indo-Pacific" region.
"We continue to urge Beijing to comport its maritime claims with international law as reflected in the 1982 Law of the Sea Convention; cease its routine harassment of claimant state vessels lawfully operating in their respective exclusive economic zones; halt its disruption to states' sovereign rights to explore, exploit, conserve and manage natural resources; and end its interference with the freedoms of navigation and overflight of states lawfully operating in the region," he said.
He then reiterated Washington's 2020 policy which called out Beijing's "unilateral actions" to exploit resources within the country's exclusive economic zone.
In a Stratbase forum on Wednesday, US Ambassador to the Philippines MaryKay Carlson highlighted the need for the two states to strengthen alliance amid challenges to the rules-based order, including "provocations" on the vital sea lane.
The envoy recalled the previous use of a laser device against the crew of a Philippine Coast Guard vessel in February and the unsafe maneuver conducted by Chinese Coast Guards in the South China Sea.
"Such provocations, in addition to threatening freedom of navigation and oversight, have other consequences, including increased environmental degradation, reduced energy security, and a less stable investment climate, all of which directly and negatively affect lives and livelihoods," she said.
In addition, she recognized the critical role that Manila plays in the Indo-Pacific region.
"When we look at Southeast Asia, from geography to demographics to the economy, we see that what happens in the Philippines is critical to what happens in the Indo Pacific and the world," she said. (PNA)