By Joyce Ann L. Rocamora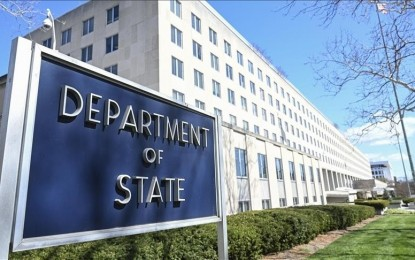 MANILA – The United States is planning to establish a new partnership with the Philippine government to help the country grow its semiconductor industry.
The US State Department will start collaborating with Manila as part of its efforts to diversify the global semiconductor ecosystem through the US International Technology Security and Innovation (ITSI) Fund.
The initial phase will involve an assessment of the Philippines' existing semiconductor ecosystem and regulatory framework, as well as workforce and infrastructure needs.
The insights from this would then serve as the basis for potential future joint initiatives to advance the sector.
"This partnership will help create a more resilient, secure, and sustainable global semiconductor value chain," the State Department said Friday.
"This collaboration between the United States and the Philippines underscores the significant potential to expand the Philippines' semiconductor industry, to the benefit of both of our nations."
President Joe Biden last year signed the CHIPS Act of 2022, a US law that appropriated new funding to boost domestic manufacturing and research of semiconductors in the US.
The ITSI Fund was created under the law, providing the State Department USD100 million per year over five years "to promote the development and adoption of secure and trustworthy telecommunications networks and ensure semiconductor supply chain security and diversification through new programs and initiatives" with partner states.
President Ferdinand R. Marcos Jr. earlier met with officials of Vishay Siliconix in San Francisco, California to strengthen the country's semiconductor and electronics industries.
In his visit, he expressed the Philippines' readiness to work with the US for the development of the semiconductor industry. (PNA)