By Mara Gay
The University of Southern California University Hospital has temporarily shut down its kidney transplant program after a patient in need of a transplant accidentally received a kidney designated for someone else.
The Los Angeles Times reports that the private Los Angeles hospital voluntarily halted transplants on Jan. 29 after realizing it had put the wrong organ into one of its patients. Bryan Stewart, a spokesman for OneLegacy, a program that facilitates transplants with the hospital, told the paper the error was implanting a kidney in the wrong patient. Stewart could not be immediately reached for comment by AOL News.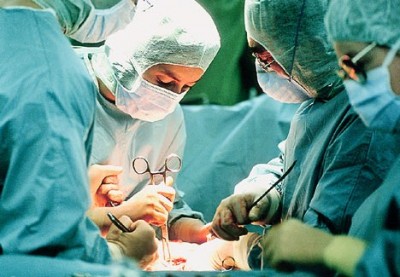 Stewart said the patient who received the wrong kidney survived through a stroke of luck: the donor kidney had the blood type O, which is universally accepted. The other patient received a kidney a few days later.
In a statement, the hospital simply said it suspended the program because of a "process error" and expects to resume transplants soon, possibly today. Safety "is the hospital's number one concern," the statement said, and "the hospital inactivated the program while clinical protocols are assessed and additional safeguards to the kidney transplant program are developed."
The hospital said it is conducting an internal review of the program and is helping patients who choose to seek care elsewhere get added to wait lists at other hospitals.
"The review is expected to be complete by Feb. 18," the statement read, "at which time the USC University Hospital Transplant Institute will consider reactivation of the kidney program."
The USC hospital did not immediately respond to a request for further comment on the organ mix-up.