By Ma. Cristina Arayata and Pot Chavez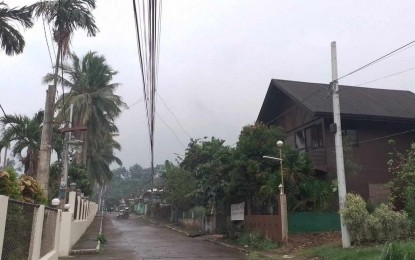 MANILA – The head of the Philippine Institute of Volcanology and Seismology (Phivolcs) on Friday said volcanic smog (vog) from Taal Volcano will persist for several days, but raising the current Alert Level 1 is unlikely.
From 5 a.m. Thursday to 5 a.m. Friday, Phivolcs said sulfur dioxide (S02) emission was 4,569 tons, which is lower compared to the average 10,000 tons that the volcano emitted previously.
"The other parameters, such as the S02 emission, is not too high," Phivolcs Director Teresito Bacolcol told the Philippine News Agency (PNA) in an interview.
On Thursday afternoon, Phivolcs said vog was observed over the Taal Lake since 12:30 p.m.
Taal Volcano Alert Level 1 means it is still in abnormal condition and should not be interpreted to have ceased unrest nor ceased the threat of eruptive activity.
Vog, which consists of fine droplets containing volcanic gas such as S02, has been affecting the areas around Taal since the first week of September, with an average of 3,402 tons per day degassed for the month, Phivolcs added.
"Vog could persist due to thermal inversion. As to how long and where vog could persist, this would depend on wind strength and direction," Bacolcol said.
According to the weather bureau, thermal inversion occurs "when layers of the atmosphere don't mix causing aerosols to get trapped."
"Vog is made up of water vapor, pollutants and S02. Because of thermal inversion, there was almost zero visibility in the Taal earlier today," Bacolcol said.
He added that wind was forecast to be drifting westward on Thursday, thus the concentration was in Tuy, Batangas.
"We are hoping for rains to wash down the S02," the Phivolcs chief said.
He noted that exposure to S02 is hazardous to health.
"Close the doors and stay indoors. Wear a mask," he said.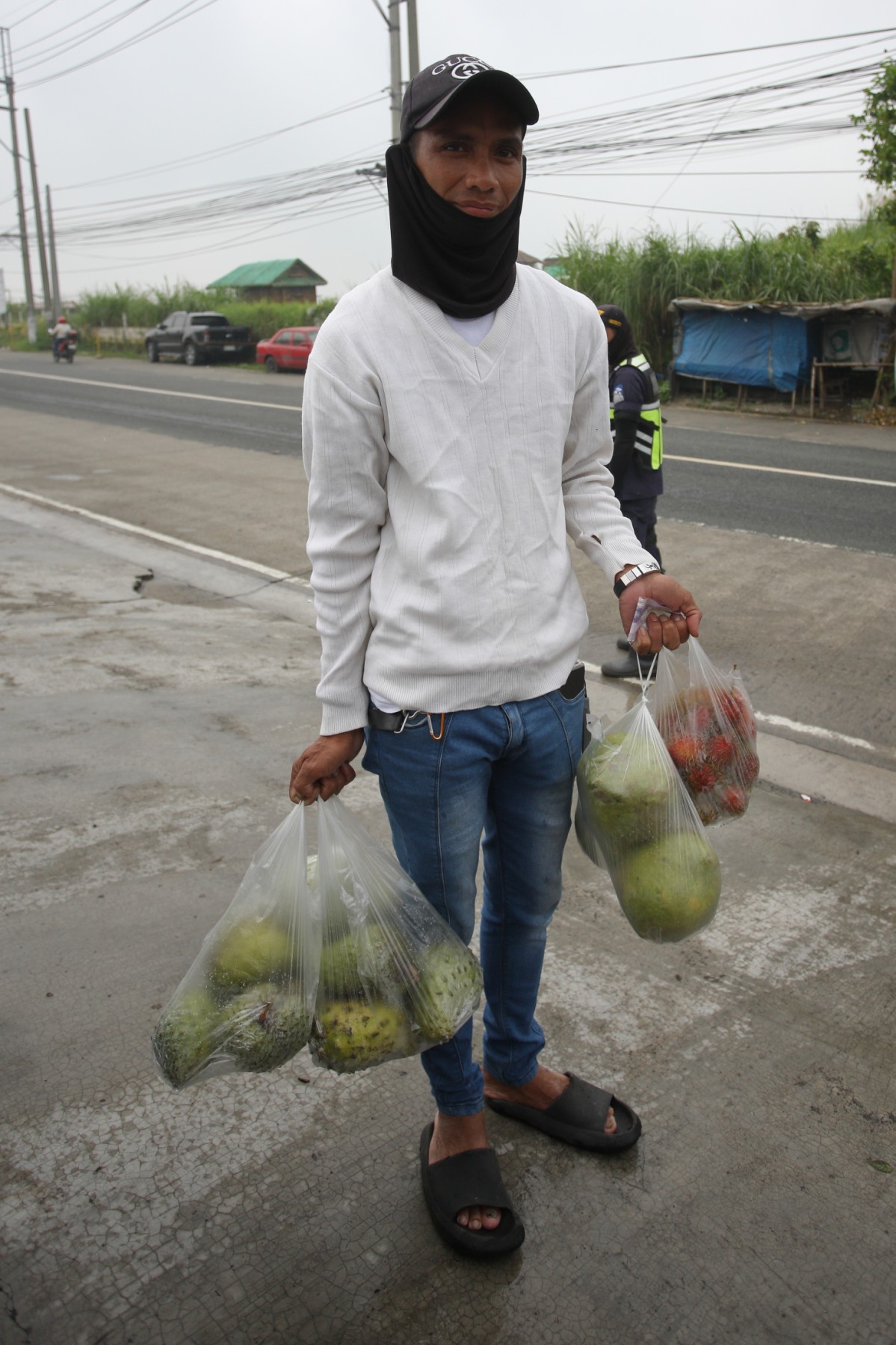 Bacolcol also advised wearing a mask when using an air conditioner as it absorbs air/particulates from the outside.
Cardiologist Dr. Anthony Leachon said it is okay to use an air conditioner but doors must be closed.
No flight disruption
Meanwhile, aviation authorities reported there was no flight disruption amid the prevailing vog.
Flight operations at the Ninoy Aquino International Airport (NAIA) remain normal, the Manila International Airport Authority said in an advisory Friday afternoon.
Passengers and airport workers, especially those assigned in open areas of the NAIA complex, were urged to wear face masks.
Flag carrier Philippine Airlines also said their flights to and from Manila remain unaffected by the smog from Taal.
"As a precautionary measure, we are avoiding flight paths near the vicinity of Taal Volcano," spokesperson Cielo Villaluna said.
The Civil Aviation Authority of the Philippines, on the other hand, said Sangley Airport in Cavite reported no significant effect of vog on airport operations.
Pilots have been advised to avoid flying close to the volcano as airborne ash and ballistic fragments from sudden explosions may pose hazards to aircraft.
Class suspension
In Batangas province, at least 15 towns suspended classes altogether or shifted to online mode.
The towns of Alitagtag, Agoncillo, Balayan, Balete, Calaca, Calatagan, Lemery, Lian, Mataas na Kahoy, Nasugbu, San Luis, Santa Teresita, Taal, Tanauan and Tuy announced suspensions as the Provincial Disaster Risk Reduction and Management Office (PDRRMO) advised school authorities and parents to keep students at home.
"We encourage them not to totally suspend classes but to conduct it via Alternative Delivery Mode Learning Program (online classes) to avoid learning gap of children." Dr. Amor Banelos-Calayan, PDRRMO head, said in an interview.
She also called on the general public to stay at home, keep doors and windows shut to avoid breathing the sulfur-laden air, and avoid unnecessary travel as many motorists are having a hard time reaching their destinations due to poor visibility.
"We encourage our barangay health workers and safety officers to track individuals who feel different or become sick," she said.
Calayan added that her office is continuously receiving reports of people having difficulty in breathing, coughing and itchy eyes, but no serious cases have been recorded yet.
Despite local health warnings, the PDRRMO chief said that the Provincial Tourism Office has yet to announce suspension of resort or tourism operations but expects that local and foreign tourists will comply with the directive on the wearing of N95 respirator masks.
"If they want to visit certain tourist spots, they may just view it from afar and avoid direct exposure so they do not inhale sulfur dioxide," she said.
Response
The Office of Civil Defense (OCD) Calabarzon has convened its Regional Disaster Risk Reduction and Management Council (RDDRMC) to plan possible responses related to vog coming from Taal Volcano.
"We want to assure the public especially the affected areas that the preparedness measures of various government agencies are all in place. Everything is manageable," OCD administrator Ariel F. Nepomuceno said in a statement Friday night.
He added that medical resources and other needs are available in the region.
Nepomuceno also said the national government is always ready to support the local government units and the affected areas. (with report from Priam Nepomuceno/PNA)