LAS VEGAS – Philippine Vice President Jejomar Binay leads the contingent of well-known personalities invited to grace the Inaugural Summit of "We Are One Filipino" (WAOF) on Saturday, April 30, 2011 at the Monte Carlo Hotel & Casino. The event kicks off at 10:00 a.m. and will last till 12:00 noon.
"We're very excited to have Vice President Binay attend our summit. It is an honor that he is able to join the activities and sit amongst the attendees from all over the world coming together because they are interested in discovering or re-discovering what being Filipino means to them," says Executive Director, Marcel Ocampo. "We hope to achieve that all attendees, including Binay, will walk away with a deeper understanding of the impact we can make and the power we have as one Filipino."
The WAOF Summit with its theme "Discover your History, Find your Voice, Move Forward as One" will be hosted by U.S.-based television-and-film actress Jelynn Rodriguez.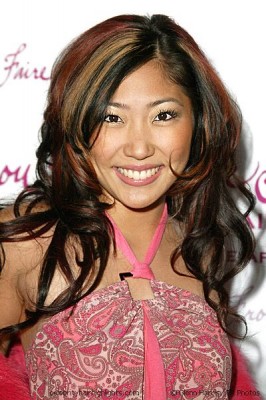 The other VIP guests include Efren Peñaflorida (2009 CNN Hero of the Year), Asia Samson (HBO Def poetry poet), Frances Pascua (Miss Philippines California 2010), Tony Meloto (Founder, Gawad Kalinga), Marie Mortera (KSNV news anchor), and many more.
"Come discover, or re-discover what being Filipino means to you. We, as Filipinos, have struggles ranging from corruption in the Philippines to lack of representation in the U.S. We have the power to help these concerns, but the great potential we have has yet to be fully recognized by the collective of Filipinos," says Executive Director Marcel Ocampo. "It can all change and it all starts with being ONE Filipino; our ancestral roots will always be from one beautiful place ─ the Philippines," she adds.
Special guest speakers are Jay Jaboneta, head honcho of New Media for Philippines Presidential Communications Operations Office (PCOO), Alex Lacson, author of "12 Little Things Every Filipino Can Do to Help Their Country," among others.
TV/Film actress Jelynn Rodriguez has been featured on shows such as ABC's "Samantha Who?," NBC's "Las Vegas" and "Days of our Lives." Jelynn has also hosted on cable networks such as TV Guide Channel, VH1, ABC's Soapnet.com, and most recently, as Nike's official host for the 2011 NBA All-Star weekend.
Admission to the WAOF Summit is free. Registration starts at 8:30 a.m. All attendees are invited to the official We Are One Filipino (WAOF) red carpet After-Party in the evening to be held at Mix Ultra Lounge in Mandalay Bay Hotel and Casino. It is presented by Waterhole Kings/HIPPOE of the VuQo Vodka family, Meister International, Inc., and SICKS DEGREES.
The movement started in Sept 2010 at a high-energy rally in San Jose, CA where WAOF captured the attention of Philippines' President Benigno Aquino III. He personally addressed the crowd and shared his appreciation and support of being ONE Filipino. This energy continues in Las Vegas as all summit attendees, alongside Vice President Binay, will partake in round-table discussions about growing up Filipino, learn the economics of Filipino spending, understand the power of social media and engage with a large network of all ages and generations of Filipinos.
Organizers hope that with the WAOF summit, created with the Filipino youth in mind, "would leave laden with pride of your cultural heritage and identity."
As the WAOF poster says: "We may come from different backgrounds, we may have different points of views, but when all is said and done, what we are is One Filipino."
WAOF expects attendees to come from all over the US. Organizers encourage everyone to bring their family, friends, organizations and anyone else who would like to be a part of the movement. The WAOF Summit will also display a silent auction photography exhibit of historical landscapes in the Philippines and other art pieces provided by Visual Movement and Augaterra Institute.
"The summit will express a live representation of WAOF's vision: We celebrate our beautiful and diverse culture by coming together as one family. Together we can accomplish anything," says WAOF vice-executive director, Sam Magtanong. "We would like to help build the worldwide Filipino community through social progress. Whatever it is that you are interested in, WAOF is here as the support, resource or avenue to help you do this."
Projects that WAOF currently supports are the re-building and revitalization of the Filipino-American Veterans Association (FAVA) Hall in San Diego, CA. As part of the rebuild, a National Filipino History Museum will be included in honor of all Filipino veterans. WAOF supports Redefined Magazine, an up-and-coming bi-monthly publication designed specifically for the Filipino American community. Its goal: to be the first cutting-edge editorial magazine of its kind that addresses the cultural consciousness of what it means to be Filipino-American today, and provides an editorial channel targeted specifically to Filipinos and Filipino Americans.
WAOF is also at the beginning stages of introducing The United Filipinos College Fund, a fund to help provide scholarships and financial educational aid to Filipinos across the U.S.
If unable to attend the summit, the website, WeAreOneFilipino.com, encourages visitors to stay tuned for events in a city near them. Leave comments, submit videos, donate, and be inspired to join the movement. WAOF is a General Partnership with 501©3 non-profit pending.
For more information on the Summit and After-Party events, visit weareonefilipino.com.