Pinoys all over the country hailed " Pope Francis, mahal na mahal namin kayo!" We all felt that we were blessed, honored and enthralled by the Pontiff's visit.
From day one of his four-day visit, Pope Francis graciously accepted true Pinoy hospitality, which we are known for. He smiled and acknowledged initially receiving the lovely, fragrant sampaguita leis from TV personality, Boots Anson-Roa to President Benigno Aquino's gift of the wood sculpture of Our Lady, the Undoer of Knots, for which Pres.Aquino was made aware of the Pontiff's special devotion to her.
At his Mall of Asia speech, Pope Francis stressed the importance of family. Families from various communities in the country spoke on their struggles in "keeping the family together."  The Pope's family encounter included prominent families such as the family of former Senator Francisco "Soc" Rodrigo, the family of Sixto Dizon of Quezon, who fought during the Japanese time, the family of Renato Cruz who are both deaf and whose mission is to have a ministry to empower and help those who are deaf, mute and hard-of hearing.
Pope Francis lauded all of the families that spoke and recounted the memories of his family while growing up in Argentina.  His father and mother dreamt of a happy family.and on that note, he said "never lose the ability to dream, or you lose the capacity to love. It is important "to dream with your family and find solutions to family problems."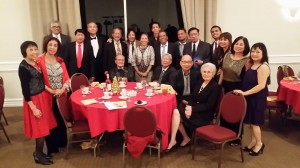 As he recalled his youth, he interjected humor by saying that "when he had a problem, he would write it out in a stationery, so " He can dream about it." That sense of humor sparked laughter, which the Pontiff has plenty of.
During his speech in UST Pope Francis emphasized the three languages for the youth: the language of heart, of mind, and of the hands which in short meant: THINK, FEEL and DO.
When Pope Francis visited Tacloban to see the Yolanda typhoon victims, one of this writer's college classmates, Antonio "Tony" Chavez said: This Pope is unearthly. He seemed to have access to our secret selves. I'm a doubter by perception. I don't impress easily. But when this Pope started speaking outside of his prepared scripts, I could feel his honest effect reach out…just amazing; this Pope is for real!"
Further, Tony said he cried "watching the Pope bareheaded at the altar, his gray hair being mussed by the storm winds in plastic raincoat. The Leyte crowd of millions had water dripping on their noses, hands clasped in unbelievable belief that this Pope was there for them. And finally, when the Pope's motorcade reached the town of Palo, he said: "I'm out of words…tears, yes."
At the Luneta Park grandstand, Pope Francis repeated his demands to our country's leaders to "end scandalous inequities, hinting on corruption where "tens of millions of people endure brutal poverty."
Finally he also said "It is now more than ever necessary that political leaders be outstanding for honesty, integrity and the commitment to the common good."
Thus ended the successful four-day visit of beloved Pope Francis where most of our kababayans felt that we "were all blessed, honoured and enthralled by his visit" and so, with utmost gratitude to him, we have in turn shown him that our country is worth going back to.