By Ken Go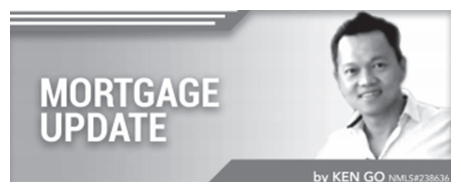 In order to understand the closing cost, your lender will supply you with a complete breakdown of where these fees would be applied. However, for the sake of this discussion, a brief explanation of the closing cost is:
>> Closing costs, or settlement costs, that are paid when the homebuyer and the seller sign the final documents at closing. On the average, closing costs run approximately 1.5% to 2.5% of the house price. This percentage may vary, depending on where you live but may be payable even on no money down type loans.
>> Closing costs include the loan origination fee (if not already paid), points, prepaid homeowner's insurance, appraisal fee, lender processing and underwriting fees, recording fee, title search and insurance, tax adjustments, agent commissions, mortgage insurance (if you are putting less than 20% down) and other expenses.
>> Points: Points are finance charges calculated at closing. Each point equals 1% of the loan amount. For example, 2 points on a $100,000 loan equals $2,000. Companies may charge 1, 2 or 3 points in up-front costs in addition to the down payment. Commercial loan points may be higher. In some cases, you may be able to finance the points. In some cases, the smaller the loan, the more points are charged. In most cases, points can be negotiated.
Tips on what to ask for when buying or refinancing your home.
What the actual interest rate is on your mortgage
Term of the loan ( 30 years fixed, Adjustable rate mortgage, Negative amortization etc… )
Does the loan/s carry a prepayment penalty clause and if yes for how long.
How many points are being charged for this loan.
>> Request for a complete breakdown on all closing cost and fees to this loan and request for guaranteed rates and fees.
If you are getting pre-qualified and providing all the information to a lender, then the lender should be able to provide you with a complete list of rate options and fees involved. In some instances, if your credit has not been checked and or all the income documentation have not been verified, the process might take a bit longer. I have received too many calls from new homeowners calling me asking me about their closed loans,they were not properly educated and informed on the program, the fees are not disclosed. Unfortunately if the loan has closed theres not much we can do for you about it. Please be a smart buyer and make sure the money you saved could help you in the future.
If you have low credit scores or bad credit, that should only affect your rates not fees. Most lender do charge more because you have bad credit but that should not be the case. Be very careful with lenders that thrive on your credit mishaps, you have to shop your loan and get this loan rate quotes and fee quotes in writing, this could help you keep your property for a long term. If you are given a loan that you don't understand and you have to refinance in two to three years you might end up losing the property due to higher rates or not enough equity build into the home.
For refinancing, even if you have signed loan documents to close, the law gives you three full days from that day to
rescind on the loan if you think you can get a better program with better fees. I have help multiple customer understand their new loans and have requested for a number of clients not to sign their loans due to excessive charges and high rates from other lenders.
Please feel free to consult with our office if you are getting a fair market rate and fees on your existing loan application, I will be more than happy to give you a free advise on this subject. Good luck and again be a smart home loan borrower.
KenGo (888) 822-5363. Cell phone (562) 508-7048