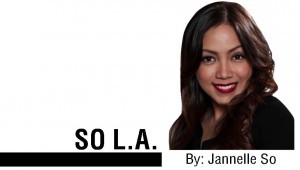 IT IS clear to many who the favored fighter is as three-division world boxing champion "Sugar" Shane Mosley faces off with eight-division world boxing champion Manny "Pacman" Pacquiao for the latter's welterweight belt. But experts are saying that on the night of May 7, 2011, it won't be enough for Pacquiao, the current pound-for-pound king, to simply beat Mosley who once held the same recognition.
"The feather on the cap for Pacquiao is to be the first person to stop Shane Mosley," said Steve Kim, columnist for maxboxing.com. "Shane Mosley is thought to be a declining athlete with a two-game losing streak. Pacquiao will need to not just win against Mosley. He will need style points. It's like Pacquiao is favored by 14 points, if this was football; but can he cover the spread?"
But while boxing experts agree that the burden is all on Pacquiao that he has nothing much to gain but everything to lose in this fight Hall of Fame trainer Freddie Roach has a different take on the pressure this welterweight bout has on his ward.
"Manny just has to win the fight. He just has to go out there and look good," Roach said in an interview during the Pacquiao Media Day held a couple weeks before the fight. "I would like him to be the first person to stop Mosley. But that's me personally. And Manny sometimes gets very compassionate in the ring. He knows it's a sport and there's no reason to hurt anybody. We have different opinions on that."
Compassion from Pacquiao, however, is not what Mosley is looking for. He has said over and over that he's out to win one of the biggest fights of his career. He wants to prove the world wrong by pulling off a major upset. The 39-year-old boxer is relying on experience and discounting the age factor.
"Age is not going to be a factor. I've been training a lot with a lot of the younger kids. So I think and I'm very sure I'm going to do well against Pacquiao," Mosley said in an interview during his open media workout. "Pacquiao is very fast. He's a well-conditioned and determined fighter as well. So I say it's going to be a great fight."
In the same interview, Mosley also talked about planning to do things on the ring, but falling short. He cited his loss to Floyd Mayweather, Jr. as an example: "Different things happen in your life when you can't do your best or you can't do what you think you can do when you get on the ring. You realize, 'Yeah, that's working against me.' But this fight against Pacquiao is different. I'm going in pretty focused. I'm going in pretty good health. I'm confident and ready to go."
But being ready is usually not enough, according to Jack Mosley, Shane's father and the first person to ever train him when he was only a young boy at eight years of age. Jack is not training Shane for this fight; but he has this advice for his son: "If I were to give him advice, I wouldn't go chasing Pacquiao around the ring because you don't have to because they'll say he'll come after you," Jack offered. "Use jabs, use right hand, do combinations that he knows how to use, body shots. All fighters know how to throw jabs, right hand, and all; but you got to have the timing or rhythm."
Kim gives Shane the first 9-12 minutes to win the fight: "One thing that never dies in an athlete is immense pride, especially the ones that have been very successful. Shane has not been knocked down or hurt to a significant degree. He's a sturdy fighter with a strong chin. His only problem is if and when Pacquiao lets his youth take over and let his hands go."
Kim also added that mentally, Mosley is also in a much better place right now, following his divorce: "Every sport is mental. You play physically but you have to be mentally-focused. And Shane, it's no secret that he wasn't exactly in the best of marriages. Now that it's over, people say he's a divorced man, a free man, a happy man. And a happy fighter is a better fighter."
Happy though they are, Mosley trainer Naazim Richardson has admitted that it's been very difficult training for the Pacman.
"We've been studying DVDs. But Pacquiao has a quirky, awkward style about him that you can't really put a blueprint out on the way he's going to come. "Cause the way he comes is unconventional. We're going to have to make necessary adjustments right there in the fight," said Naazim who also described Pacquiao's style in one word "Unconventional."
Meanwhile, Pacquiao camp has also vowed to take this fight seriously.
"Everybody we fought is bigger, better, faster, this and that. That's nothing new to us. But speed has always been our advantage," said Alex Ariza, Pacquiao's conditioning coach. "And Mosley also has speed. He is very quick and also without a doubt very strong. If you can hit Mayweather who's thought to be the best defensive fighter in the sport, you can hit anybody.
"It could be a difficult fight because of Mosley's skills. He's bigger, stronger and faster. He's the fastest guy we'll ever fight so I think he could pose a problem for us," Roach said. "The first five rounds will be crucial. It will be hardly fought. But from five on, we'll break him down and will knock him out somewhere in the late rounds."
So, will Pacquiao deliver Mosley his first ever knockout?
"No. I never think about that. What I'm thinking right now is how we can give a good fight to the people; how we entertain people and to make people happy, especially the Filipino people," said Pacquiao who also added that he was very excited for this fight.
And because boxing is an art form, no one can really predict a knockout. All Top Rank can guarantee is a spectacular evening.
"This is a match between two guys who come to fight; who don't do a lot of defensive stuff and really want to entertain the fans," said Bob Arum.
The boxers' styles complement each other. Pacquiao likes to attack; while Mosley is a better fighter when he is attacked by his opponent. Some experts would go as far as to say that Mosley hits harder than Manny. All the speculations will finally be settled at the MGM Grand on May 7. But before then, we are advised not to underestimate great fighters who are approaching the end of their careers. We've seen upsets before. And Mosley, a future Hall of Famer, is definitely going into the ring with his best. We'll just have to see if it's good enough to beat Pacquiao.
Jannelle So is Host/Producer of Kababayan LA that airs daily at 4:30pm on KSCITV-LA18. Catch previous programs at www.youtube.com/kababayanla18. Email her at kababayan@la18.tv.