By Lily O Ramos
MANILA – Eight world-renowned Filipino artists whose works are currently being shown at the Museo Walo on the 23rd floor of the Insular Life Corporate Center in Alabang, Muntinlupa City recently bonded to work for the establishment of a new cultural landmark – Batis Hotel Project at the foothills of Mt. Makiling in Los Banos, Laguna.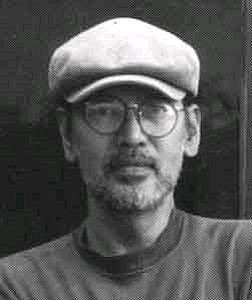 The virtual list of Who's Who in Philippine and international art scene will work to meld arts and wellness nestled within a natural environment, far enough, but still within reach from the madding crowd.
The soon-to-be built Batis Hotel Project will have a spa for every room with water coming directly from Mt. Makiling's hot springs – a first of its kind in modern resort business.
Consider these distinguished and legendary artists: Francisco "Bobby" Manosa, Ildefonso "IP" Santos, Budji Layug, Augusto "Ugo" Bigyan, Jose "Pitoy" Moreno, Michael Cacnio, Kenneth Cobonpue and Benedicto "Bencab" Carbrera.
The principal architect of the luxurious, balanced, tranquil soon-to-be spa is National Artist for Architecture Manosa who has done best–in-class Philippine resorts from Amanpulo in Palawan, Pearl Farm in Davao and the Shangri-La in Mactan and Escaya, to name a few.
To landscape Batis is Santos, also a National Artist for Landscape Architecture who is known for creating famous public places such as Luneta Park and Paco Park, a number of plazas, hotels, shopping malls, offices, resorts scattered here and all over the world.
The interiors will be done by Budji Layug with architect Royal Pineda – who are internationally famous for turning indigenous materials such as bamboo, rattan and Philippine hardwood into art pieces and furniture.
Layug's furnishing and interior decoration design talent paved the way for other Filipino designers to enter foreign markets and be globally recognized for their unique design capabilities.
International pottery designer and maker Bigyan's art pieces featured in Amapulo, Campo Travieza, Casa Patricia, El Nido and Villa Escudero, will be key ingredients for the spa services rendered to hotel guests and clients.
Fashion Czar of Asia and National Artist for Fashion Design Jose "Pitoy" Moreno, who has dressed up almost all famed Filipinos, including former Philippine First Ladies, will design clothes/outfit for Batis to showcase what's truly Filipino.
No one will be allowed to enter the spa without wearing the clothes carefully thought of and created by Moreno whose impeccable taste in fashion design is much sought for by international royals and people who have made global history.
Talented Ten Outstanding Young Men (1996) awardee Michael Cacnio, a well-respected sculptor who put the Philippines in the world map with his kite-flying, fishing, buying "dirty ice cream," fishing, mango-picking and social realities in his brasswork will create the giant sculpture of Mariang Makiling as the centerpiece of the Balneo complex.
Another young, world-class artist, Kenneth Cobonpue who is known for his furniture designs and works adorn the homes of well-known Hollywood stars like Brad Pitt and Angelina Jolie and sets of internationally-acclaimed films like Ocean's Eleven will put up the furniture and accessories of the main lobby of the Batis or Spa.
And last but not the least, world-class and National Artist for Visual Arts, painter par excellence Benedicto "Bencab" Cabrera, who is best remembered for his "Larawan" series based on colonial photography, has been tasked to integrate the works of different artists through his canvass and brush – recreating Mariang Makiling in a Moreno gown in the midst of artworks painstakingly created by Cacnio, Bigyan and Cobonpue.
These gentlemen will showcase their energy, vision, ingenuity and individual talents in making the Batis Hotel Project a masterpiece fusioned for global tourism and the growing wellness industry while vying for international art patrons and collectors all over the world. (PNA)