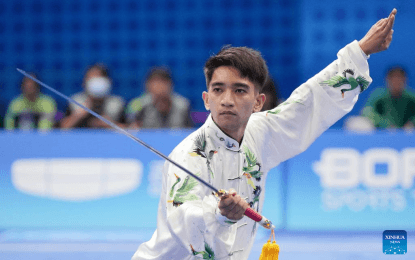 HANGZHOU, China – Taolu specialist Jones Inso saved the day for Team Philippines on Monday, producing another bronze medal in the 19th Asian Games.
The 26-year-old from La Trinidad, Benguet missed out on a medal in the Cambodia Southeast Asian Games in May but more than made up for it on a bigger stage.
Inso scored 9.746 points in the barehand taijiquan form and tallied 9.470 in the swordplay discipline of taijijian for a total of 19.216 in wushu men's taijiquan-taijijian all-around event.
China's Gao Haonan had 19.666 points to claim the gold while Hong Kong's Hui Tak Yan compiled 19.494 for the silver.
"Pinag-igihan ko ang training ko. Binalikan ko mga (I gave my best. I recalled my) past performances ko and today naka-bronze tayo (we got a bronze),'' Inso said.
The third-place finish was the second for the country after taekwondo jin Patrick King Perez grabbed a bronze on Sunday in men's individual poomsae.
Agatha Wong was the nation's female entry in the event but the 2018 Asiad bronze medalist could only manage fourth place overall on Sunday.
At the Hangzhou gymnasium, the men's boxing team suffered its first casualty in Aaron Jude Bado, who lost to Thitisan Panmot of Thailand in a 51-kg match via referee stopped contest-injury in the second round.
The Filipino suffered a huge cut on his left eyebrow that prompted the ring official to stop the fight with 16 seconds remaining in the round.
Bado was the third Filipino boxer to exit after Aira Villegas and another Olympian in Irish Magno.
Olympian Eumir Marcial and Mark Ashley Fajardo won their opening-round matches, also on Monday.
Yet to see action are Olympic silver medalist Carlo Paalam, Marjon Pianar and John Marvin.
Taekwondo likewise lost a top medal hopeful after Tokyo Games veteran Kurt Barbosa dropped his opening-round match to Uzbekistan's Omonjon Otajonov at the start of the kyorugi (free sparring) event.
Barbosa started tentatively but rallied to tie at 14-all in the men's -58-kg division at Lin'an Sports Culture and Exhibition Centre.
But to Team PH's disappointment, the Uzbek was declared winner due to superiority.
It also happened to Veronica Garces in the women's -49 class as she lost to the taller third-seeded Mobina Nematzadeh in the Round of 16.
On Tuesday, Joseph Chua will go up against Nurbek Gazes of Kazakhstan in the Round of 16 of the men's -63kg while Baby Jessica Canabal, a silver medalist in the recent Korean Open, tackles Japanese Katoh Yuzuho in the women's -53 kg class.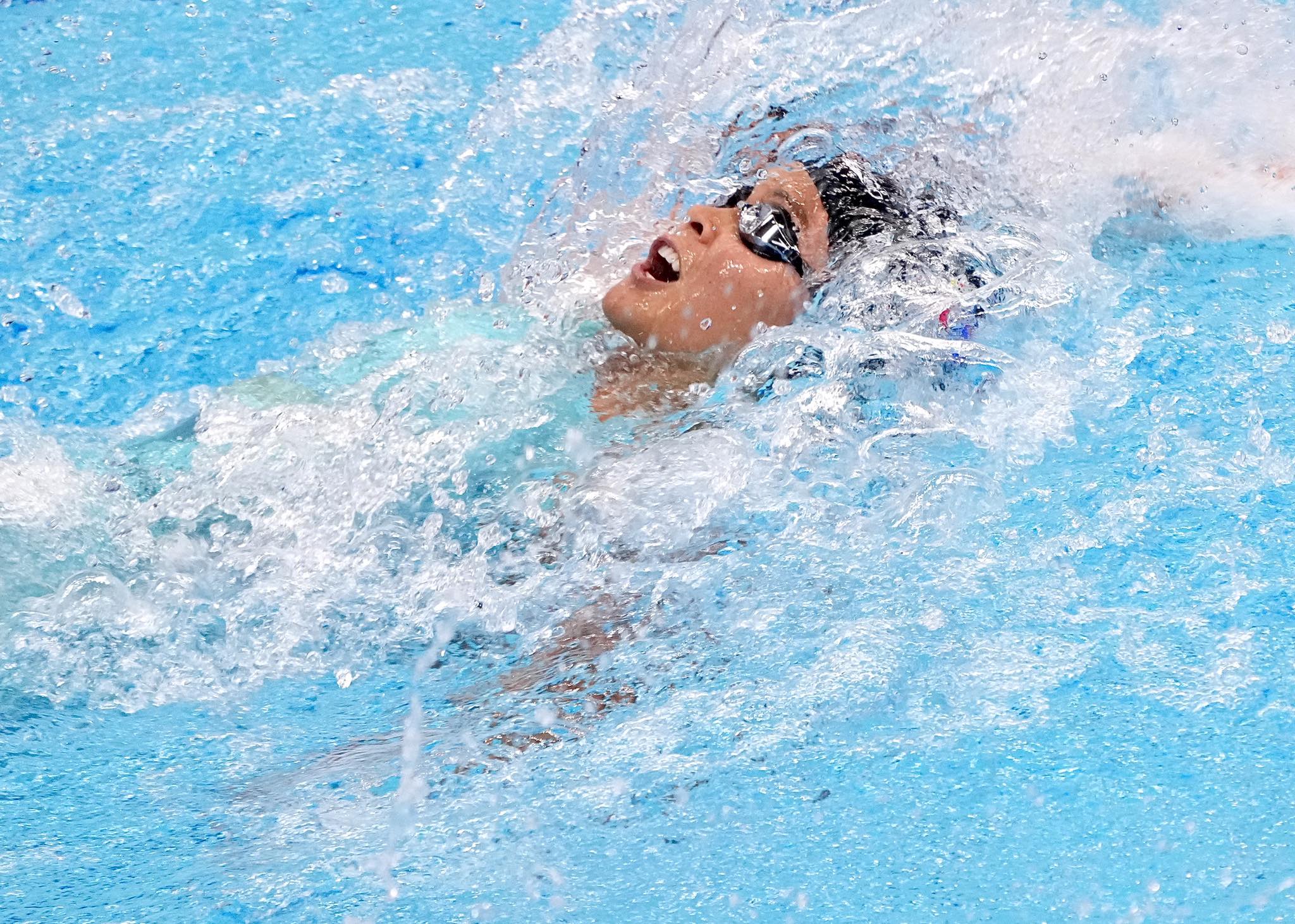 In aquatics, Kayla Sanchez debuted for the Philippines in the women's 4x100m freestyle but the country will have to wait for its first Asiad swimming medal in 25 years.
Sanchez, with Xiandi Chua, Tiea Salvino and Jasmine Alkhaldi, couldn't keep up with their faster rivals and placed fifth overall in the finals, clocking 3:44.31.
However, the quartet still managed to post a new Philippine record, smashing the previous national mark of 3:47.05, with Sanchez also setting a new national record in the women's 100m freestyle — 54.71 seconds during her split.
Sanchez plucked a silver and bronze in the 2020 Tokyo Olympics for the Canadian team.
"I'm incredibly proud. I would like to say this is the new era of my career and to start it a new national record is very exciting. I can't wait to improve more in the future," Sanchez said.
In 3×3 basketball, the Philippine men's team hacked out a 13-8 victory over Jordan.
San Beda University's JB Sajonia and Bismarck Lina powered the team, softening the impact of the withdrawal of the women's team due to player shortage.
Sajonia and Lina combined for 10 points, including four in a row that turned the game around at 5-2 after trailing early in the 10-minute match at Deqing Geographic Information Park Court.
The team faces Chinese Taipei on Tuesday. (PSC-POC Media Group/PNA)